Vote Aaron Penman!
Help Aaron Protect and Preserve Harford County
The registration deadline before the November 8, 2022 General Election is October 18, 2022.
Request an Absentee ballot if your are going to be out of town during the election.
Harford County Republican Alliance Debate
March 23, 2022
Thank you to the Harford County Republican Alliance for the opportunity to participate during last night's well attended candidate debate. I was able to showcase my platform, life long service to the community, well rounded experience and genuine desire to become the next Harford County Councilman to represent District B.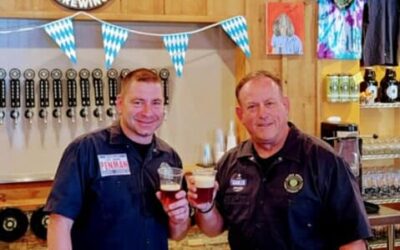 Great time and event at the Back the Blue for '22 fundraiser. Thank you to all those who could attend and support us! Thank you Double Groove Brewing Company and Mission BBQ for providing excellent food and drinks! Everything was perfect.
read more